It's time for you to enjoy intelligent love! Get ready for wisdom, inspiration and power to recharge your love life.
About this Event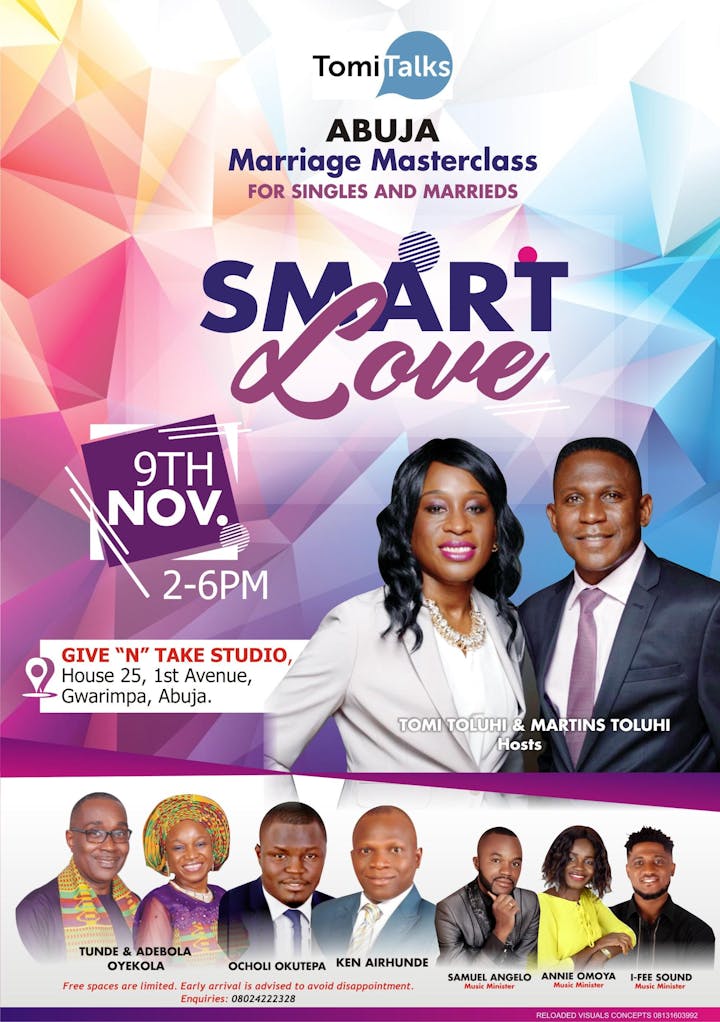 We cannot fully express in words just how excited we are to invite you to the Abuja Marriage Masterclass 2019! You can go beyond just wishing and hoping for a loving marriage and take a decisive step towards actually seeing it happen for you. Great relationships and marriages don't just happen. They have to be nurtured with intelligent decisions informed by God's wisdom, all wrapped up in an atmosphere of heartfelt prayer.
Join us and our formidable line-up of Q&A speakers as we unpack God's mind for your love relationships, in an atmosphere of intimate worship led by an amazing line up of music ministers.
Doors open at 1:30 pm and the masterclass commences at 2 pm prompt. This is a free event but spaces are limited so arrive early to avoid disappointment. The event ends at 6 pm.
We very much look forward to seeing you.
Tomi and Martins Toluhi