The Union for International Cancer Control (UICC)TREATMENT FOR ALL WORKSHOP – Powered by NIGERIAN CANCER SOCIETY
About this Event
Treatment for All Workshop Nigeria
I am delighted to invite you to the Nigeria Treatment for All Workshop scheduled to hold in Abuja, from 7-8 October, 2019, convened through a partnership between the Union for International Cancer Control (UICC) and the Nigerian Cancer Society.
Treatment for All Is the name of a new, bold and inspiring advocacy campaign to drive national action from global cancer commitments. It is an inspiring advocacy initiative run by UICC. It calls on the international cancer community to address the global equity gap in access to cancer services by getting behind four essential pillars of cancer treatment and care:
1. Improving the quality of cancer data for public health use
2. Increasing the number of people with access to early detection and accurate cancer diagnosis
3. Providing timely and quality treatment for early and metastatic disease for all
4. Providing basic supportive and palliative care service for all.
It would be recalled that Nigerian Cancer Society was chosen as one of the 17 NGOs among over 100 organisations from more than 50 countries that expressed an interest to take national action and engage meaningfully with various stakeholders in the implementation of national Treatment for All campaigns throughout the world.
The selected organizations are being supported by UICC to form effective coalitions in their various countries to execute Treatment for All campaigns in a collective effort to reduce the cancer burden and improve patient outcomes.
The Treatment for All' workshop builds on the commitments of the 2017 cancer resolution, and would formulate a unique Nigerian advocacy agenda for cancer control to be implemented effective from World Cancer Day 2020 (the day earmarked for National Activation of the campaign globally).
EVIDENCE OF PARTICIPATION IN THE WORKSHOP IS A REQUIREMENT FOR ORGANIZATIONS WISHING TO JOIN THE TREATMENT FOR ALL COALITION IN NIGERIA
The workshop is open to only participants duly nominated by corporate members or affiliated organizations which are in good financial standing with the Nigerian Cancer Society from across the country. However, new or defaulting organisations may pay the 2019 subscription fee (N30,000 only) to the Nigerian Cancer Society Account (Nigerian Cancer Society – First Bank – 2005723586 ) before the closing date of registration, as seats are limited.
Format of the workshop
Drawing upon the experiences and discussions of the World Cancer Leaders Summit centered on UHC, the two-day workshop will be divided into short, dynamic and participatory sessions aimed to facilitate discussion at both group and individual levels.
Sessions will cover, but would not be limited, to the following issues:
– Self Assessment
– Coalition Building
– Advocacy
– Fundraising for cancer control
– Monitoring and evaluation of advocacy campaigns.
To know more about this event, and register with the Nigerian Cancer Society, contact us on 08065881037,
E-mail: cancernig@gmail.com
visit: www.cancernig.org
Other useful link https://www.uicc.org/membership/nigerian-cancer-society
Please share this invitation with other cancer NGOs or organizations which might be interested in attending.
Meanwhile, I look forward to welcoming you to Nigeria Treatment for All Workshop!
Join the Closed Treatment for All whatsapp group: https://chat.whatsapp.com/Jpp4Ll4cSEB4cs8HAawr5v
With Warmest Regards,
Prof. Sani Abubakar Malami
President/CEO
Nigerian Cancer Society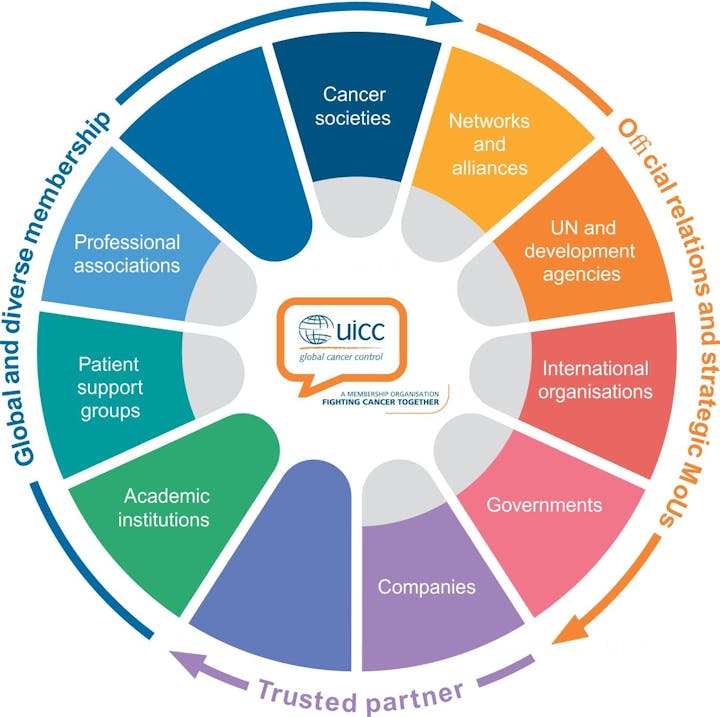 For 24Hrs Inquiries:
or call 08065881037
For an effective workshop, The Nigerian Cancer Society request all participating NGO's to send one (1) participant only.
Date
Mon, Oct 7, 2019, 8:30 AM
Tue, Oct 8, 2019, 4:30 PM
Location
26 Usuma St
26 Usuma Street
Abuja, FCT