YWAGS (Youth With A Glorious Sparkle) Hip Hop Concert in conjunction with DPERecords. Host: Hip Hopper O. J. Dickson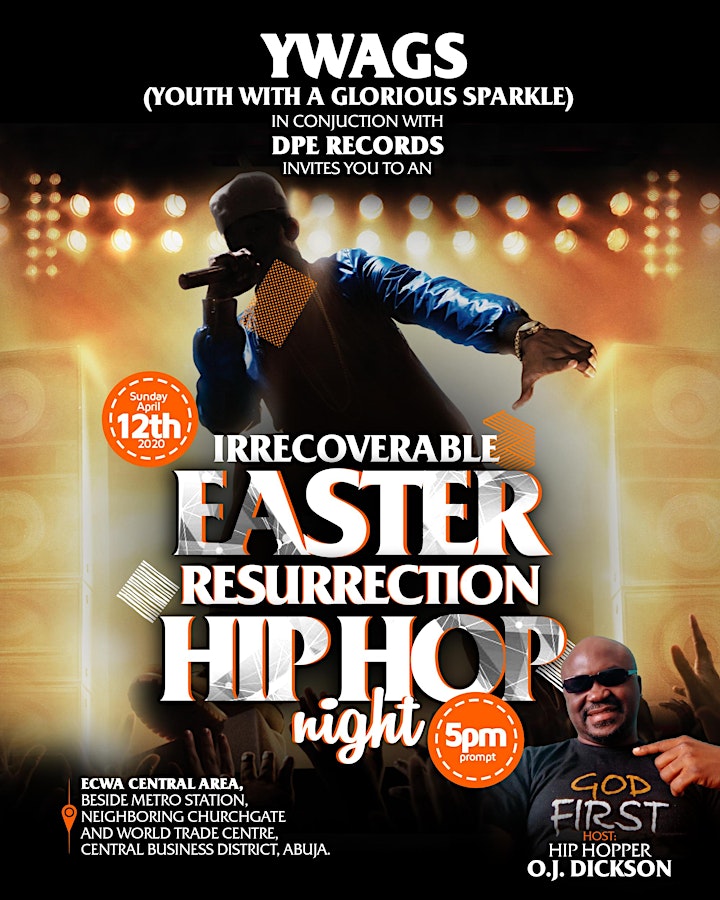 YWAGS (Youth With A Glorious Sparkle) is a platform for individuals to identify and showcase God's given talent for the advancement of His Kingdom mandate. This collaboration gives us an opportunity to showcase young talents such as DPERecords.
Diamond Pages Empire Records (DPERecords) is an outfit for expression of art by individuals who are not ashamed of the gospel of Christ. As a collaborative decision between the artists and administrators with passion to shape culture, we are bonded by ties of family than any other. Quality in what we do is a standard which we are not willing to compromise alongside contents that are worthy to be ascribed to the KING we represent in a culture that is ever changing.
Our Host for this concert is our Hip Hopper: O. J. Dickson